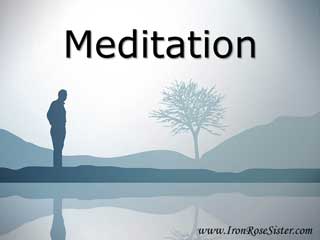 Today, we are going to practice meditation.
You can use any biblical text for meditation on an aspect of God or the application in your life.
For example: Using Romans 8:28-39 and 1 John 4:7-10 & 16-18, describe God's love and spend some time meditating on the love that God has for you.
Another example: Using Psalm 23 and John 10, meditate on God as the Good Shepherd.