Equipping women to connect to God and one another more deeply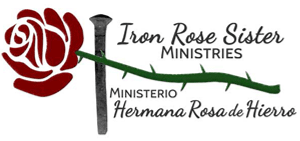 Iron Rose Sister Ministries (IRSM) facilitates Christian sister relationships that will be like iron sharpening iron, encouraging and inspiring each other to be as beautiful as a rose in spite of a few thorns. Its goal is to provide women's Bible studies simple enough for anyone to lead and deep enough for everyone to grow. We also offer conferences and seminars equipping women with the tools to connect to God and one another more deeply. All resources are available in English and Spanish (Ministerio Hermana Rosa de Hierro - MHRH).
Who Has the Last Word?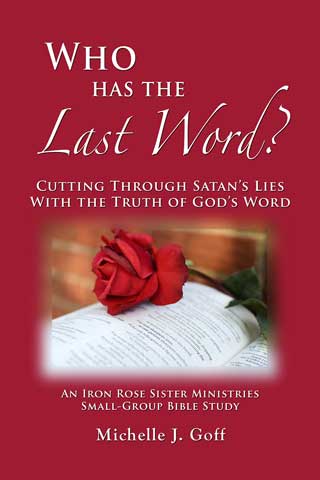 Remembering the truth allows God to have the last Word—not our fears, not the lies, not the pain, nor the despair. The truth of God's Word cuts through lies like nothing else.
It is my goal with this book to paint a picture with my words, share a story that inspires, and quote a scripture that breathes truth and hope into a shattered life, battered by lies. These will not exclusively be my stories told on the pages of this interactive Bible study. The timeless tales come from the Bible—powerful messages that transform our lives and fill us with hope. The other testimonies in each chapter come from the lives of women willing to impart some of the wisdom and truth gleaned from the dark days of their soul—lessons learned and verses clung to as they wrestled through Satan's personal attacks and came to own powerful truths found in God's Word.
In Who Has the Last Word? you will walk with these women through the entrapping lies into the freedom of truth. And you will explore the truths of Scripture as the Word of God breathes faith, hope, and love in abundance into your lungs, filling you with new life in Christ.
All other things shall cease, but these three remain: faith, hope, and love; and the greatest of these is love (1 Cor. 13:13).