Equipping women to connect to God and one another more deeply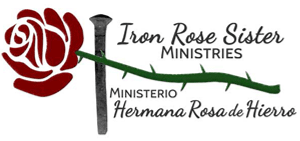 Iron Rose Sister Ministries (IRSM) facilitates Christian sister relationships that will be like iron sharpening iron, encouraging and inspiring each other to be as beautiful as a rose in spite of a few thorns. Its goal is to provide women's Bible studies simple enough for anyone to lead and deep enough for everyone to grow. We also offer conferences and seminars equipping women with the tools to connect to God and one another more deeply. All resources are available in English and Spanish (Ministerio Hermana Rosa de Hierro - MHRH).
Dorcas' story and IRSM newsletter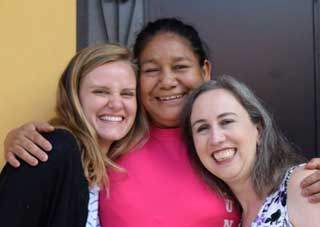 I want to tell you the story of someone who is in love with Jesus. Her name is Dorcas and I am not referring to the one in Acts, chapter 9.
I met this Dorcas in Guatemala City. She was baptized a number of years ago, but became discouraged for various reasons, and even though she continued in her love for God, she had stopped going to church and her faith was weak.
However, during the past couple of months, every Monday morning, she studied the book In God's Right Hand with Katie Lynn Finch, IRSM's summer intern last year. Dorcas was so excited to share in this time of encouragement, study, and fellowship before opening her store.
Dorcas, just like the one in the book of Acts, is always around a lot of people. She doesn't sew, but she sells clothes from her store every day. She never closes, not even on holidays.