Equipping women to connect to God and one another more deeply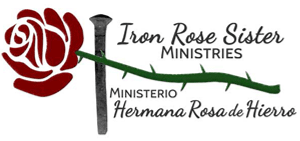 Iron Rose Sister Ministries (IRSM) facilitates Christian sister relationships that will be like iron sharpening iron, encouraging and inspiring each other to be as beautiful as a rose in spite of a few thorns. Its goal is to provide women's Bible studies simple enough for anyone to lead and deep enough for everyone to grow. We also offer conferences and seminars equipping women with the tools to connect to God and one another more deeply. All resources are available in English and Spanish (Ministerio Hermana Rosa de Hierro - MHRH).
Pray
24 Days of Prayer leading up to 24 Hours of Prayer, February 24
...as you help us by your prayers. Then many will give thanks on our behalf for the gracious favor granted us in answer to the prayers of many. - 2 Corinthians 1:11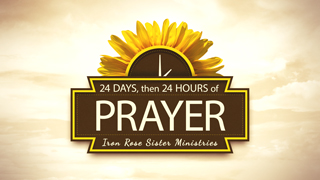 Since its beginning, Iron Rose Sister Ministries (IRSM) has placed a strong emphasis on prayer for the month of February. We encourage others to join us in prayer, during that month, for specific things that God has called us to as a ministry and as individuals.
We invite you to join us for our 24 days of prayer leading up to our 24-hour Prayer-a-thon on February 24th.
UPDATED PRAYER GUIDE FOR SATURDAY
Download our calendar with daily verses and prayers for IRSM so that we can pray as one voice over the same things each day.
Sign up for a 15-minute time slot to pray on Saturday, February 24th. (all times are listed as Central Standard Time)
Through your prayers, you honor us as a ministry and all the women God has called us to equip across the Americas. Thank you!
But truly God has listened; he has attended to the voice of my prayer. - Psalm 66:19

Therefore I tell you, whatever you ask for in prayer, believe that you have received it, and it will be yours.
- Mark 11:24