Michelle Goff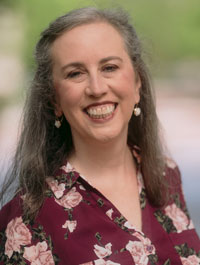 Founder, Executive Director, Author, International Speaker
Personal Life
Michelle grew up in Baton Rouge, Louisiana, with her parents and three younger sisters. Her love and desire for helping women in their journey began early with her sisters, even when they thought she was being bossy (ha!). They've all grown a lot from those early years, but the sisterly bonds remain. Michelle has been blessed by the support of her family through all of her endeavors over the years.
Erica Peck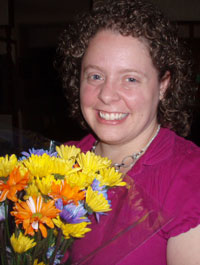 Part-time Bilingual Assistant
Erica Peck is bilingual, and lived in Panama for 4 years. She is married, and has two sweet boys. Outside of working with IRSM, she loves working with children, and has had her own in-home childcare for four and a half years. She enjoys singing, sewing, baking treats with her boys, walking in nature,
camping, and eating Italian food. She is very excited to be working as a part of Iron Rose Sister Ministries.
Mackenzie Lancaster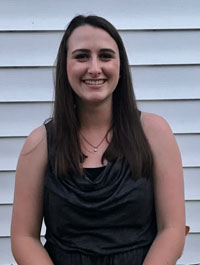 Summer Intern
Mackenzie grew up outside Kansas City in DeSoto, Kansas. She has just completed her junior year at Harding and is majoring in Spanish and French with teacher licensure. Mackenzie spent the spring semester of her sophomore year in South America with the HULA program and traveled to Ecuador with Harding campaigns this past March. She enjoys sports, art, cooking and her social club Phi Kappa Delta. Mackenzie is looking forward to the summer of learning and helping with Iron Rose Sister Ministries.
Wendy Neill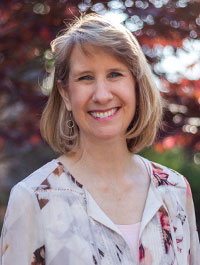 Technical Support
If you experience technical difficulties with this website, you can contact Wendy Neill.
Wendy is the owner of Perfect Fit Web Design and has been building websites for churches, ministries and businesses since 2004. She earned her Bachelor's degree in Business Administration, specializing in Information Systems from Abilene Christian University, back before there was a world wide web! She went to work for Baylor University managing all the campus computer labs in 1995 where she learned about the www and began training the students in HTML.
Katie Forbess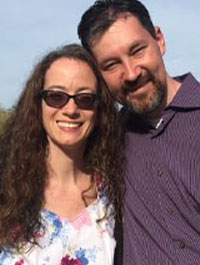 Board of Directors, President
Katie (Labowski) Forbess is a Christian wife, mother, and former missionary to Cochabamba, Bolivia. She continues to support foreign and domestic missionaries as a member of the Village Church of Christ in Hot Springs Village, Arkansas. Katie, her husband, Jeff, and their three children also work with the Iglesia de Cristo in Geyer Springs, Arkansas.
Katie likes to call herself a glorified cheerleader for IRSM, but she contributes much more as the personification of an Iron Rose Sister for Michelle and the ministry.
Cynthia Cedeño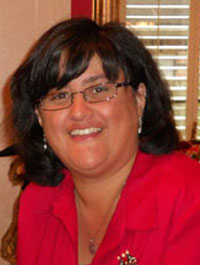 Board of Directors, Treasurer
Cynthia was born and raised in Mexico City. She attended Harding Univ. where she went on a summer campaign to Venezuela and there met her future husband, Julio Cedeño. She then transferred to Texas A&M University where she received her degree in Accounting and attended the School of World Evangelism at the A&M church of Christ. Upon graduation, she went to Venezuela and worked as a missionary for 18 months. She and Julio married soon thereafter and have 3 children, Julio, Luis, and Amanda, a beautiful daughter-in-law, Sarah, and a wonderful son-in-law, Jason.

Other Board Members
Linda Murphy, Secretary
Daniel Mata, preacher at Iglesia de Cristo, Katy, TX
Roberto Batres, part-time minister at Iglesia de Cristo, Englewood, CO, and works at Compassion International
Carla Sumner, member at Downtown Church of Christ
Local Congregation
Downtown Church of Christ, Searcy, Arkansas. Michelle is under the eldership of the Downtown Church of Christ, which is also the local congregration where a number of IRSM volunteers attend.